Precision Sand, Soil & Aggregate Placement Without the Hassle
Air Pump USA has been the Nation's leader in air blown material placement since 1996. With our patented soil, sand and gravel pumping technology, knowledgeable staff and commitment to customer satisfaction, we're confident that we'll save you time, money and even some back-ache.
– Up to 700 feet of horizontal reach
– Up to 150 feet of vertical reach
– Moves up to 40 tons per hour
Let's Get to Work!
Work smarter, not harder. Get started below for a free no-obligation quote.
"*" indicates required fields
Better BULK Material Placement
Say Goodbye to Backbreaking Manual Labor and Inefficiency
Do away with time-consuming and inconsistent material distribution through traditional methods. Our custom built blowers will speed up your projects, reduce costs and give you even distribution across a near endless range of applications.
Base for Slabs
Backfill
Trench Bedding
Abandonments
Landscaping
Beach Replenishments
Better Materials Provide Better Results
Air Pump USA uses patented equipment to safely move and place a full range of premium aggregates, sands and soil blends across a wide range of projects and applications.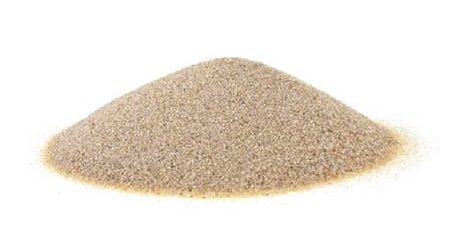 Sand PUMPING MATERIALS
Dry screened fill sand
Dry screened concrete sand
Dry screened plaster sand
Recreational sands
Beach sand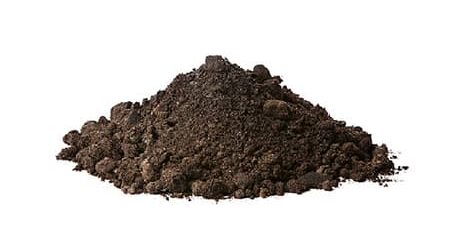 SOIL PUMPING MATERIALS
Lightweight amended soils
Bio swale soil mixes
topsoil mixes
Greenroof Media
(extensive / intensive blend)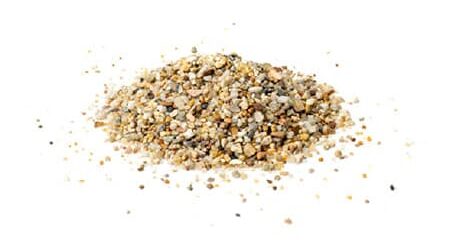 Aggregate & GRAVEL PUMPING
3/8" minus
Decomposed granite (DG)
Birdseye
Rock chips
Pea gravel
Lightweight aggregate
Expanded shale 5/16"
Reduced Installation Costs
Safe, Fast, Clean & Efficient
Uniform Material Distribution
Up to 700 Feet of Horizontal Reach
Up to 150 Feet of Vertical Reach
Moves up to 40 Tons Per Hour
Trusted by Top Contractors, Developers and Landscapers
Since 1996 we've been safely, reliably and efficiently helping landscapers and construction contractors place materials with speed and precision. We've served thousands of customers across a wide array of industries and applications.
Municipalities
Landscape Contractors
Developers
Demolition Contractors
Paver Contractors
General Contractors
Engineering Contractors
Concrete Contractors
Pipeline Contractors
Department of Defense
National Parks Service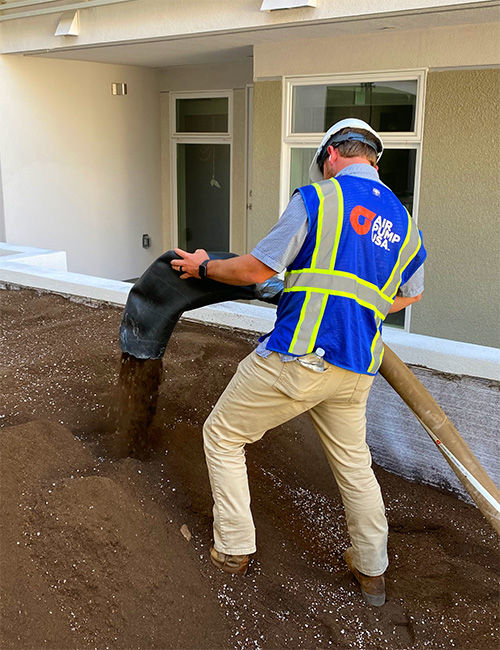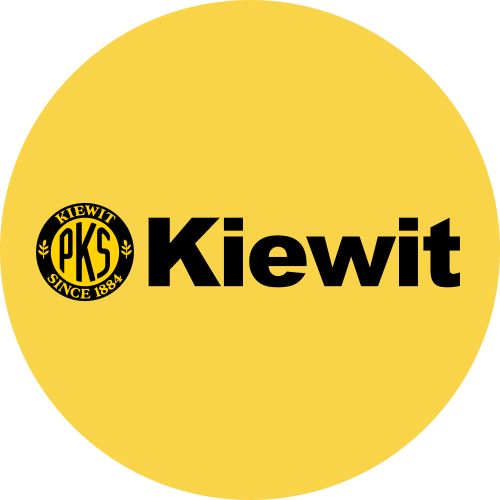 "Visited your crew on safety tour today, topic/focus was paperwork, called a Start Card here. It was very complete and detailed, not pencil whipped. The crew asked us visitors to read, understand, and sign it since we were in their zone. They offered us water. They signaled me to be sure I saw the ventrac pulling up behind me before I left. Thank you. These guys are great to have on the job."
—
Jeff Orkisz, Kiewit Superintendent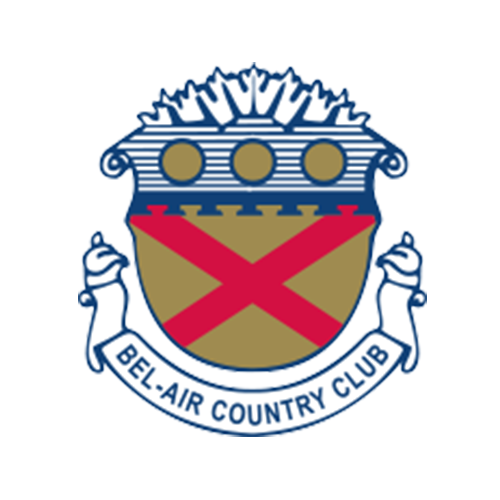 "Hey I thought last week went great. We moved a lot of material in 3 days. I thought it went great. We were able to keep pumping gravel while I was finishing drainage and doing other work so it all worked out. One day of running buggies made it all come together. I really wanted to finish by the weekend so I could float everything out and get compacted. I'm just on a tight schedule with the architect. We will definitely use your service again. Good to know the process."
—
Justin DePippo, Director of Golf Course and Grounds Bel-Air Country Club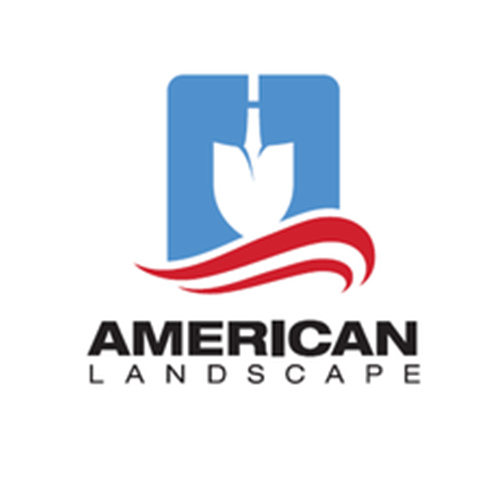 "Air Pump USA has proven themselves to be a valued trade partner of American Landscape. Christian and crew help us to safely and efficiently place thousands of cubic yards of sand, gravel, and custom soil blends on a variety of complex and logistically challenging projects every year. Their unique equipment, experienced operators, and extensive knowledge of jobsite logistics ensure our projects go smoothly, and are invaluable to our success. Their flexibility, responsiveness, and reliability make them a pleasure to work with."
—
Stefanie Ferrel (Senior Project Manager) & Gary Ripling (Senior Construction Superintendent) American Landscape
States Conveniently Serviced
Experience Air Pump in Action
Watch our Air Pump trucks in action and see how they can be used and save time across a wide range of applications and uses.
Ready for a Free Quote?
Get your free no-obligation quote and project consult today. Still have questions? Contact us or call (877) 707-1247 to talk to a team member. We're here to help!